The system encompassing the entire lending process from the client's first application followed by customer's service and up to termination of the contract.
Loan Workbench provides a solution for all tasks related to corporate and consumer lending, as well as lending of small and medium businesses. The basic product offers a wide range of standard, most sought-after functional features.
This solution is suitable for companies of any size with unlimited number of active transactions and users.
Our solutions let you access your information anywhere.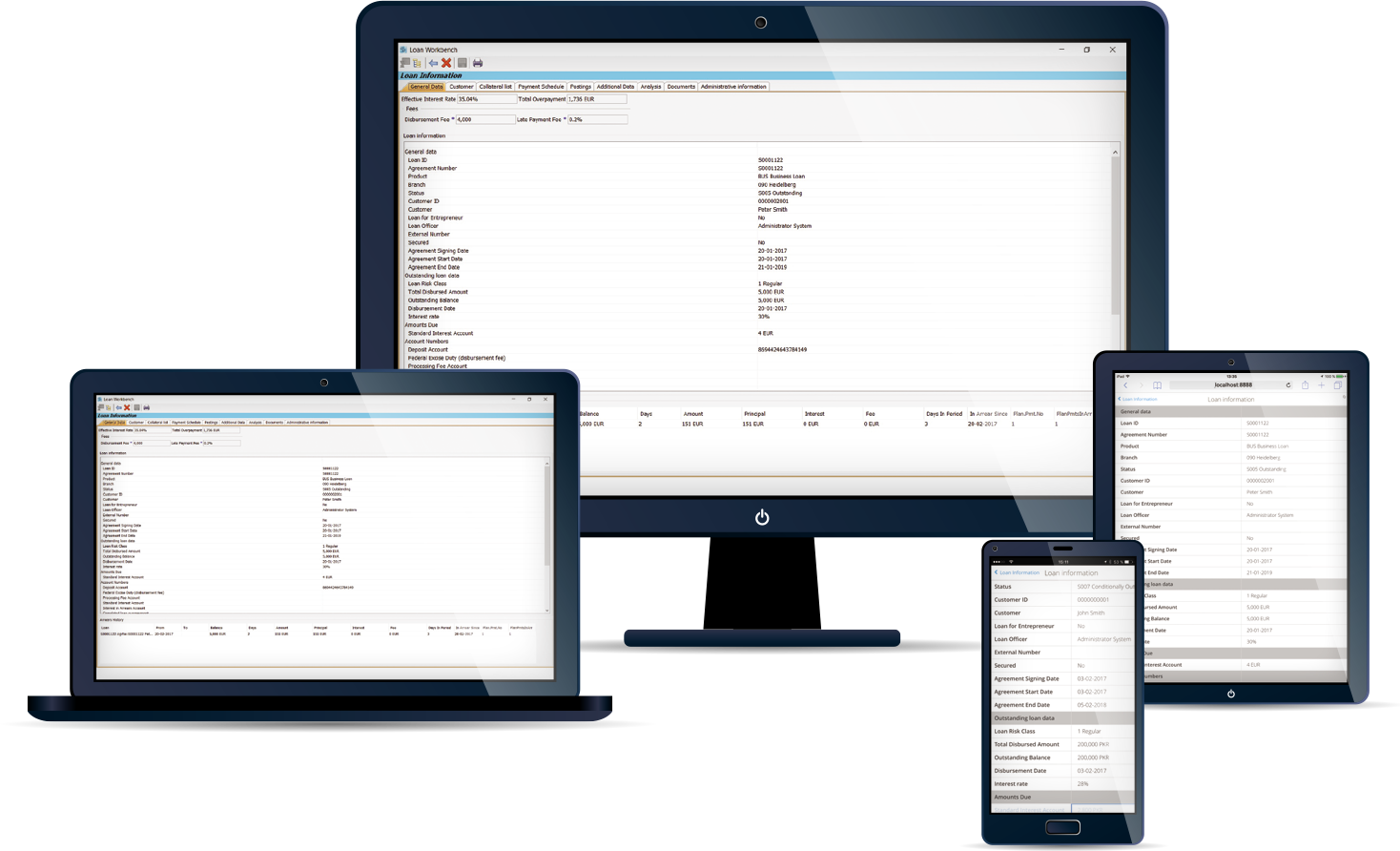 Supported devices:

All logos are property of their respective owners.